ABOUT OUR SALON 

THE PERFECT PLACE FOR RELAXATION 

Forget about the tedious flights, language barriers and acclimatization, allow yourself a vacation without leaving the features of our complex! The sounds of quiet music, soaring aromas of exotic essential oils, flickering candles and amazing rituals of beauty and health will take You from the bustle of the city to a Paradise where everything is for You and for You. 

CONTACTS
WE ARE OPEN

FOR YOU 
from 09: 00-22: 00, as well as at any time convenient for You,
by appointment

ADRESS:
MOSCOW, VERNADSKY PROSPECT, 94,K. 3.
LCD "MIRAX PARK". THE ENTRANCE OF THE SECOND FLOOR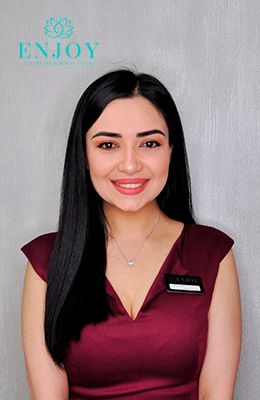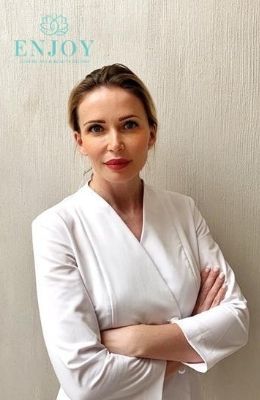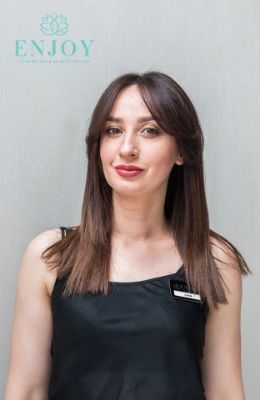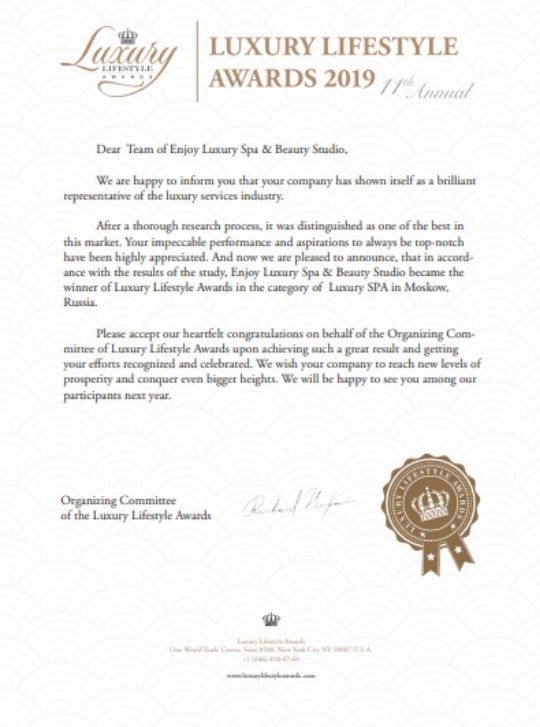 recognition of quality 

Just opened Spa salon Enjoy Luxury Spa & Beauty Studio attracts everyone's attention in the category of top 10 best Spa salons in Moscow in the premium segment.

Thank you for the confidence of Luxury Lifestyle Awards!

Exquisite, sensual and elegant interior design, made by the design studio has incorporated everything that is associated with the beauty of natural materials and responsible attitude to the environment.

In Enjoy Luxury Spa & Beauty Studio organically coexist three spaces – 3 elements of Spa, luxury beauty salon and SPA-area with a marble Hammam and sauna of canadian cedar, where the culture of SPA is raised to the level of art.

Address
MIRAX PARK. Vernadskogo Avenue 94k3
Phone number
+7(929)666-68-68
watsapp/viber
+7(929)666-68-68
Enjoy Luxury Spa & Beauty Studio © 2020. All rights reserved The services presented on the site are not medical activities and are not subject to mandatory licensing.